De integro, Incepto ne desistam!
In my first blog post, I explained the logic for our detour into the realm of Roman history. Now, I bring you part two.
You can do everything right and still get the ax
Pleasant imagery, right? No Roman illustrates this point better than
Emperor Aurelian
. To summarize his plight, Aurelian inherited an empire that was in absolute shambles: Rome was in the middle of a
century
of misfortune and the empire had lost two huge chunks of territory known as the
Gallic
and
Palmyrene
Empires. At the time, it looked like Rome might be heading for a fatal balkanization when Aurelian stepped in. Not only did he save the empire from Germanic invaders on multiple occasions, he also reunited and stabilized the empire, all within 5 years! And what was this savior's reward? Getting stabbed by a cabal of his closest generals! One could also draw an analogy to the endeavors of
Pyrrhus of Epirus
, the celebrated Greek general who constantly beat the Romans but still lost his war, and from whom we have get the eponymous notion of "
Pyrrhic victory
."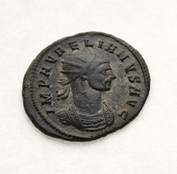 The multi-factor nature of social security, workers' compensation, and personal injury claims can sometimes put lawyers in a situation where they win all the proverbial battles but lose the war. One can put on a flawless case in front of a jury and still lose. One can perform perfectly in front of an Administrative Law Judge in social security and get an unfavorable decision nonetheless. The bottom line is that sometimes the facts of a case, client credibility/likeability, or other, immeasurable factors are simply not on your side. It's not all bad, though. Aurelian lived on as the namesake for the French city of
Orleans
(and by this virtue, our New Orleans). We should all be so lucky.
Laissez les bons temps rouler
!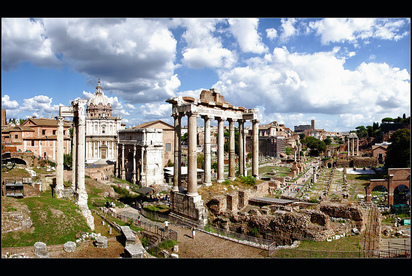 Humans are, and have always been, a litigious lot
If you listen to contemporary rhetoric, you'd believe modern Americans are the sue-happiest people in the history of the world. If you believe that, I guess that's another reason you should be happy you weren't born into the Roman empire. In his
88th episode podcast—A Day in the Life
— Mr. Duncan explains that the ". . . famously litigious Roman's . . . sued the bejeezus out of each other." It's about 10 minutes into the podcast if you want to listen to that specific section. The Roman laws also begot to us the adjective "
byzantine
," to describe something inflexible or overly-complex, like their laws.
While it's undeniable that high-profile [probably]
frivolous lawsuits
occur, I'm in the group that thinks litigiousness is more of a mark of national stability than anything else. If one doesn't believe that the legal system will, on average, correctly settle one's affairs, than one is more likely to utilize extralegal means to achieve one's goals. The fact that Romans (and Americans) would turn to their court systems so frequently shows faith in said systems as the best means of settling a dispute. In most cases, it's preferable to a duel to determine who is at fault for your car accident. Either way, I think a trustworthy legal system was a major factor in the longevity and (relative) stability of Roman hegemony in the Mediterranean (and afterwards in the
Byzantine Empire
).