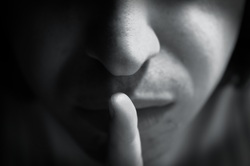 Ok, maybe "secret" is a bit provocative since all of these benefits are spelled out in the statutory language of the Workers' Compensation Act. However, they are three benefits claimants won't get without asking.

1. 31-308a

Who doesn't enjoy benefits that read like an ATM code? 31-308a gains its name through the section of the Act from which it derives. This benefit is granted at the Commissioner's discretion, meaning that the Commissioner has to order it after a fact-dependent informal hearing. The Commissioner will typically order payments for a certain number of weeks at a time.

This benefit comes up when an injured worker has been paid all of his/her permanency benefits but still has limitations that prevent him/her from working or working full-time to the pre-injury earning rate. The number of weeks of 31-308a a Commissioner can order are capped by the number of weeks received via permanency benefits. In short, you can get these benefits if you've received a permanent injury that still causes limitations on your ability to work. The tricky part of 31-308a benefits is deciding on a correct compensation rate. There's a little black magic involved as the statute uses words like "probably" and has multiple factors, the discussion of which may be a blog post of its own some day.

2. Scarring or Disfigurement awards

Found at section 31-308(c), this benefit essentially recognizes that scarring on a client's highly-visible body parts deserves additional compensation. Essentially, the scar has to be on the head, face, or neck; or "on any other area of the body which handicaps the employee in obtaining or continuing to work." I'll let you use your imagination on that one.

This award is, again, at the Commissioner's discretion. There are five factors they are required to consider: (1) location, (2)size, (3) visibility, (4) textural changes, and (5) "other relevant factors." It also comes with a very specific time frame. A claimant has a one-year period—starting from a year post scar-causing injury or surgery and ending two years post scar-causing injury or surgery—with which to ask for these benefits.

This benefit also gives us one of the more awkward hearings to attend as the Commissioner typically utilizes a measuring device to measure the scar in length, girth, etc. Generally, common sense applies: a big, hideous scar garners more compensation than a little nick. Disfigurement, on the hand, takes into account thinks like eye droop, facial sagging, etc. and the Commissioner is generally given some leeway to evaluate the effect on a workers' employability.

3. COLAs

This is less of a benefit and more of (or exactly) a cost of living adjustment. There are a couple scenarios in which a claimant becomes entitled to COLAs, the discussion of which would far exceed the scope of this blog post. However, if you qualify, COLAs can apply both retroactively and prospectively.

Basically, a qualifying-claimant's compensation rate will be adjusted by the percentage rise (or fall) of the average wages of a certain sector of the State's laborers. It sounds more difficult than it really is, as the Commission releases these figures on a yearly basis. Though in the past decade the "average" has risen as high as 7.9%, the typical change is about 2.5%.

As always, pursuing these benefits under the guidance of a seasoned workers' compensation attorney is seriously recommended. If you have questions about these issues or other workers' compensation matters, contact The Nicholas Law Firm at 860-489-1878 today!