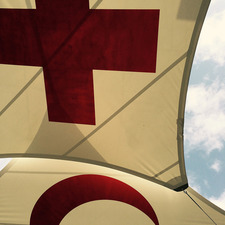 As many of you know, March is
American Red Cross Month
, an organization near and dear to our hearts here at the Nicholas Law Firm.
We all know the Red Cross from their tireless blood collecting efforts. Attorney Nicholas has
donated over 6 gallons himself
. However, the Red Cross is also on the front lines with disaster relief for American citizens, something I witnessed first-hand after in my
tornado
-ravaged home town and while doing relief work in Louisiana
after Hurricane Katrina
. In short, this organization saves a ton of lives and they deserve your support.
With that said, we encourage all clients, partners, and associates to
donate
,
give blood
,
get trained
, or
volunteer
and help this special organization continue helping your friends, family, and countrymen (and women).