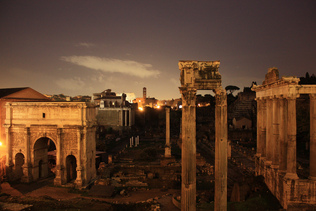 We're going to go a little off the beaten path with this blog post. Much to their chagrin, most of my friends and family know I've always had a fascination with ancient history, especially after studying abroad in the (western) history-rich country of Italy. Recently, I revisited the phenomenal and award-winning podcast,
the History of Rome
, an impeccably researched, written, and produced project by the indefatigable Mike Duncan. I cannot endorse this work more thoroughly, and it has been a great pastime during the my travel between Torrington, Waterbury, and Hartford.
On my second go-round with the series, I noticed several lessons that Roman history teaches us and that are applicable to the areas of law I currently practice: personal injury, workers' compensation, and social security disability.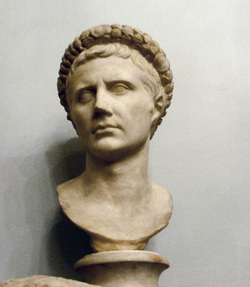 Perception Matters
Where there any better propagandists than the Romans? From Mark
Antony's railing against the conspirators
, to
Octavian
's calculated slander of Antony, through
Marius
and
Constantine's prophetic divinations
, the Roman Emperors and leaders wielded public perception as a powerful tool in their political battles.
What lessons can we learn from the Roman's prodigious use of the pen? Basically, the things you say and do matter, especially when it comes to your credibility. I've had medically-solid social security disability cases denied because the claimant's credibility was decimated by seemingly- innocuous lies. I've had people post pictures on Facebook that show activities outside the scope of their work restrictions. Even if my client is telling the truth and our opponent is taking things out of context, the bottom line is that claimants have to work to control the narrative of their cases just as the leaders of Rome controlled the narrative of their rise to power. Just ask Mark Antony,
Maxentius
, or
Commodus
(that's
Joaquin Phoenix
for your movie-goers) what happens when you lose the public perception battle.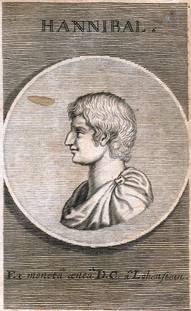 Sometimes fighting is your only option
The Romans learned this lesson in their wars against the
Carthaginians
. Through the three series of sustained hostilities known as "
the Punic Wars
," Rome squared off against the biggest threat to her continued growth and prosperity. While war with Carthage nearly brought the Roman state to an
early demise
, the total defeat and assimilation of one of the two burgeoning societies had to happen: there just wasn't space on the Mediterranean for the both of them to thrive.
This situation happens all the time in workers' compensation and personal injury practice, especially when there are two diametrically opposed views concerning an accident. Sometimes you can't have it both ways and one person's version of events must win the day. In these situations, it's best to take a lesson from the Romans and prepare for a long, tough battle. And, like it was for the Romans, perseverance in the
face of adversity
is the best chance to survive and advance.