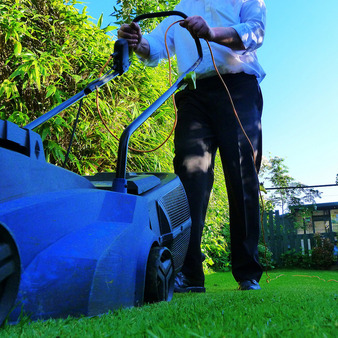 When a person is
injured on the job
, it's a scary thing for both the party injured and his/her family. In a best-case scenario, it means a temporary and bothersome physical limitation. In the worst-case scenario, it means the injured person may never work again.
But why hire an attorney? It's 2014! Just look it up on the internet or talk to a friend who has gone through the same thing! It's a strategy that can work for some, undoubtedly. However, there are multiple pitfalls and areas that really call for a strong grasp of the workers' compensation system that an experienced practitioner can provide.
First, the process. The Connecticut Workers' Compensation Commission puts out an excellent "
how to" guide
to help understand some of the terms and process of a claim. Unfortunately, understanding how all these concepts fit together, what order they occur in, and how to manage all the demands of the system to ensure an injured party gets what he or she is entitled to takes more than a brief overview. There are more issues and sub-issues than any decision tree could express coherently. There are specific tasks that if a claimant doesn't do
just right
could result in one's claim being forever barred. It's this understanding of the entire picture that makes hiring an attorney a good idea in most circumstances.
Second is
comparative advantage
. This is a microeconomic concept that dates back to the early 19th century (and probably before). Basically, comparative advantage stands for the reasoning that while one might be fully capable of doing something on one's own, it's ultimately more effective (by cost, time, efficiency, etc.) to hire another to do it. My professor explained it like this:
LeBron James might be an absolute beast at mowing lawns. He might be able to mow a lawn faster and better than anyone in the world. However, the value of LeBron mowing his own lawn as opposed to practicing his jumper or filming endorsement is enormous. Even if John Doe is only a quarter as effective as LeBron at mowing lawns, it's still probably reasonable for LeBron to pay John Doe to do it because other things LeBron could be doing have a lot more value.
The same concept applies to a workers' compensation case. All the time someone would spend researching, analyzing, and studying statutory and caselaw (that an attorney already knows) could be spent treating, rehabbing, retraining, or spending time with one's family. Heck, these tradeoffs are the reason attorneys hire other attorneys when they have an issue in an area in which they don't practice. It's why our motto is "Let Us Get the Grey Hair!"™
Third is settlement value. At the beginning of a claim, this might seem inconsequential and miles away. However, evaluating a workers' compensation file for settlement is as much art as science. While there's no black magic
per se
, having experience with different types of injuries, with individual commissioners, and with particular respondents will give your average workers' compensation attorney a lot more insight than someone walking into the gauntlet for the first time. Also, no two claims are alike; judging what Claim A should settle for based on what Claim B settled for is nearly impossible given the myriad factors that go into a workers' compensation claim.
There are dozens of additional reasons--big and small--to let an attorney handle your workers' compensation claim.
Contact The Nicholas Law Firm
for a free consult to discuss these any more.