PERSONAL INJURY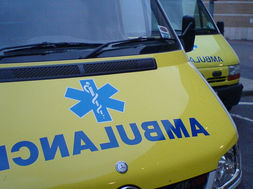 Offering experienced legal counsel to Northwest Conencticut's injured parties
When seriously injured, medical costs and lost income create financial stress. Injury suffered because of another's negligence or wrongful action becomes a legal matter. Under Connecticut personal injury law, you have the right to pursue compensation for damages. In complex accidents and injuries, there may be multiple parties who are liable.

A skilled and experienced Connecticut injury lawyer at the Nicholas Law Firm, LLC can help you identify parties to hold accountable, evaluate the extent of injury, and determine adequate compensation amounts to cover expenses.

Our Torrington personal injury lawyers provide effective legal assistance for clients in many different types of personal injury cases, including:

---
Auto accidents
Slip and Falls
Motorcycle accidents
Uninsured motorists

Unsafe products
Dog bites
Wrongful death
Traumatic brain injury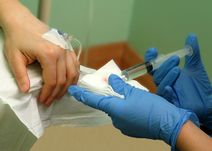 Recovering damages for your injury
To recover fair compensation for damages requires skillful negotiation and the willingness to take a case to trial. Many times, the injury lawyer must deal with a large insurance company's legal counsel. While the majority of injury cases are settled out of court, an attorney who is known for prevailing through trials often has more leverage at the negotiating table.

The Nicholas Law Firm is known as experienced Connecticut personal injury attorneys who do not settle until clients receive fair and just compensation.

---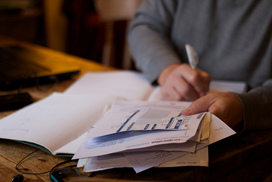 A number of damages may be recoverable in a personal injury case, such as:
Medical expenses
Lost past wages
Lost future earnings
Pain and suffering
Disfigurement
Loss of consortium damages in wrongful death cases
Loss of quality of life
Punitive damages for acts of recklessness or maliciousness
Attorneys at The Nicholas Law Firm are aggressive litigators experienced in mediation, arbitration, and negotiated settlement. We are equally at home in the courtroom and at the negotiation table.
---
Take advantage of our free consultation and contingency based fees
When you suffer from traumatic injury, please tell a Connecticut injury lawyer your story to find out whether you are eligible to pursue a claim. The Nicholas Law Firm offers a free consultation to discuss and evaluate your accident or injury. Cases are taken on a contingency basis, meaning you owe
no fee
unless we recover damages through verdict or settlement. Our consultations are confidential and at no obligation. Because personal injury claims must be filed within set time limits, you should consult a lawyer as soon as possible after your injury.
Contact The Nicholas Law Firm, LLC
online
or call 860-489-1878 today.