SOCIAL SECURITY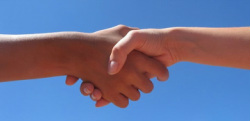 Helping injured clients get the benefits they deserve
If you qualify as disabled under the Social Security Act, you may apply for Social Security Disability (SSD) benefits. Because a high percent of all initial applications are denied, many people require legal representation to succeed in acquiring benefits. For more than two decades, The Nicholas Law Firm, LLC has successfully represented Connecticut residents in numerous Social Security Disability benefit claims.
Social Security Disability benefit categories
There are two main categories of Social Security Disability—Social Security Disability Insurance (SSDI) and Supplemental Security Income (SSI).
SSDI is provided for
:
Disabled people whose work history and earnings provide eligibility under the Social Security system
Disabled widows, widowers, and divorced spouses surviving a deceased spouse meeting qualifications for benefits
Children's benefits—children at least 18 and disabled prior to age 22 who qualify based on a parent's earnings record and their condition of being retired, deceased, or disabled
SSI is provided for
:
Disabled, blind, or elderly people over 65 with low income or limited resources
Children's benefits—children at least 18 who are disabled or blind and from families with low income and resources
Pursuing Social Security Disability benefits
The Social Security Disability benefits process breaks down into various stages:
Submission of initial SSD application.
Approval or denial of benefits
Reconsideration. You have 60 days after an application denial to file an appeal request for reconsideration.
Administrative Law Judge (ALJ) appeals. If denied, your attorney can ask for an Administrative Law Judge (ALJ) hearing within 60 days from the denial date of the reconsideration.
Appeals Council. If still denied, your attorney can submit an appeal to the Appeals Council.
Federal District Court of Appeals. If still denied, your lawyer can file a civil action with the Federal District of Connecticut Appeals.
The Nicholas Law Firm, LLC assists its Connecticut clients with all stages of the SSD process. We can also help you if the Social Security Administration demands restitution, claiming you have been overpaid—we take action for unfair handling of overpayments that create hardship.
---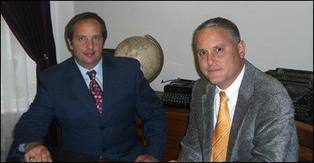 Arrange a free consultation to discuss SSD benefits
Start the SSD application process as soon as possible because delays can last months or years. We take SSD cases on a contingency basis and only get paid if successful. However, when we agree to pursue your case, it is because we are confident about succeeding.
Contact The Nicholas Law Firm, LLC
online
or call 860-489-1878 today.
Serving clients throughout Connecticut from our Torrington and Waterbury offices.
---