WORKERS' COMPENSATION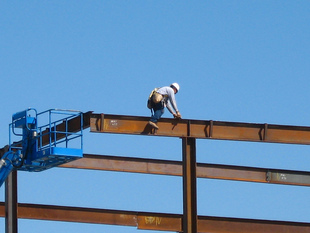 Seriously injured workers may need legal counsel for fair treatment
The Nicholas Law Firm, LLC helps injured Waterbury and Torrington workers collect the compensation they deserve under the Connecticut law that mandates all employers carry workers compensation insurance. Understanding the types of injuries, benefits, and recoverable damages available under workers comp provides a basic understanding of the nature of the claims.

First, it is important to understand that employers buy workers compensation insurance to cover those injured while performing job-related activities. The insurance is no-fault, meaning that a reason for the injury does not need to be established to make a claim. The injured worker agrees not to sue the employer and the insurance company takes care of expenses such as medical bills, lost wages, etc.

Although many employers and their insurance companies deal with claims in good faith, it is to the benefit of both to keep the number and value of claims to a minimum. In cases of serious and catastrophic injury, Waterbury workers generally receive fair compensation only if represented by an experienced Connecticut workers compensation lawyer willing to fight for proper recovery.

---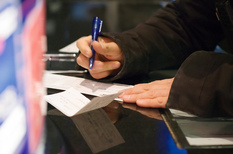 Disability benefits
Some Connecticut workers compensation categories for benefits include:
Temporary total disability benefits. The injured worker is completely unable to work
Temporary partial disability benefits. The injured worker is unable to do regular work, but can do lighter work for less pay.
Permanent partial disability benefits. The worker has lost permanent function of some body part(s) and receives compensation based on the area affected.
Wage differential benefits. The worker fully recovered, but is unable to do regular work and is doing lighter/easier work for less pay. Wage differential benefits may be allowed when permanent partial disability benefits can no longer be collected.
---
Types of injuries covered
Connecticut workers compensation may cover injuries such as:
Work accident injuries, regardless of cause
Occupational diseases resulting gradually from work conditions—asbestosis, mesothelioma, hearing loss, heart conditions, ulcers, etc.
Repetitive trauma injuries—carpal tunnel syndrome, back, or neck problems
Permanent scarring or disfigurement
Damages that Connecticut workers compensation pays
Damages that workers compensation pays include:
Medical costs—treatment, prescription, hospital expenses, doctor fees, and medical miles (travel expense for treatment)
Lost wages—approximately two-thirds of gross wages
Vocational training or rehabilitation
---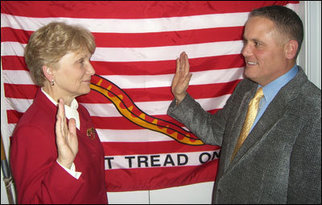 How our lawyers can help you with your workers comp case
Most injured workers cannot accurately estimate the compensation amount they should receive. Through knowledge and experience, a workers compensation lawyer knows whether a settlement offer is fair and can protect a worker's rights.
The Nicholas Law Firms offices in Waterbury and Torrington, Connecticut can represent you before the Workers Compensation Commission in appeals hearings throughout the eight Connecticut District Offices. If these hearings still result in a denied claim, the firm can also represent you before the Workers Compensation Review Board (CRB) that hears appeals from District hearings.
Call for a free, no obligation consultation today
Seeking legal advice in a Waterbury workers compensation claim helps avoid unnecessary delays, denied claims, or compensation amounts that are inadequate to cover injury costs. At The Nicholas Law Firm, LLC, our lawyers take workers compensation cases on contingency, which means we get paid only if we gain a money settlement or award on your behalf. Our initial consultation to determine whether we can take your case is free.
Put your case in experienced hands and see how we can help. Contact The Nicholas Law Firm, LLC
online
or call 860-489-1878 today.
Serving clients throughout Connecticut from our Torrington and Waterbury offices.
---