ATTORNEYS AND STAFF
---
Attorney Jeffrey C. Nicholas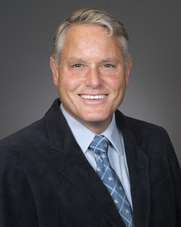 Jeff Nicholas, the firm's namesame, has been the continual proprietor and/or partner of the Nicholas Law Firm since it opened in 1989. Attorney Nicholas focuses his practice in personal injury, workers' compensation, and social security disability law.
Born in New Jersey, but raised in Northwest Connecticut, Jeff attended
Wamogo Regional High School
where he graduated with honors. Jeff was an All State track and indoor track runner at Wamogo, as well. He and his daughter,
Jackie, a graduate of Princeton
, are the only family duo to both win the prestigious
Marinko award
for scholarship, academics and leadership as given by the eight-school Berkshire League.
Jeff attended the
University of Connecticut in Storrs
, and graduated cum laude in 1983. He did a semester abroad at the American University in Cairo, Egypt in 1982. Throughout college he held leadership positions in undergraduate student government and presided over a National Honor Society. He then attended the
University of Connecticut School of Law in Hartford
, graduating in 1987.
---
Jeff is a former Claims Representative with the Social Security Administration. He served as an AFGE Union Representative. He completed the CASA program at the American University in Cairo, Egypt in 1982. He served on the Standing Advisory Committee to the State Board of Governors for Higher Education. He was admitted to the practice of law in the State of Connecticut in 1987 and the District of Columbia in 1989. He is admitted to practice in U.S. Federal District Court Second District and the Second District Court of Appeals and the United States Supreme Court. He is a member of the Connecticut Trial Lawyers Association, Connecticut Bar Association, Litchfield County Bar Association, Waterbury Bar Association and serves as a Connecticut Fact Finder and Trial Referee. He has served as a neutral arbitrator and was recently reappointed as a Justice of the Peace.

---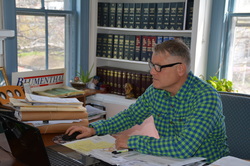 Jeff is a Former Selectman and First Selectman in the
Town of Bethlehem
. He currently serves on the Town's Board of Finance, Employee Appeals Board and the Pension Review Board. He is a sustaining member of the
National Organization of Social Security Claims Representatives, (NOSSCR)
, a member of the CBA and CTLA Workers Compensation Section Comittees and attends National and Regional Conferences and Seminars. Jeff has served as a Delegate to Democratic State Conventions in '98, '10, '14, and has been a Parliamentarian at Congressional conventions. He has received numerous awards, citations and commendations for his community service work.
Jeff grew up in Warren, Connecticut after her to Connecticut in 1968. After law school he moved to Bethlehem in 1991. He enjoys spending time with his eight children, coaching baseball, fishing, and following the
UConn sports programs
. He is an long term donor to the American Red Cross and he is approaching the nine gallon donation mark. Jeff recently began breeding Siberian cats with his wife Yuliya. Nicholas-Siberians has imported the best authentic traditional Siberian cats from Siberia in Russia and is offering kittens in Connecticut. You can find information on this at www.nicholas-siberians.com and on their Facebook page; Nicholas-Siberians.
---
---
Attorney John B. Myer
John Myer is a lifelong Connecticuteer. Attorney Myer has been helping the injured workers' and accident victim's in Connecticut's northwest corridor for over ten years.
Born and raised in Fairfield County, John graduated Roger Ludlow High School. Attorney Myer's academic track took him through Naugatuck Valley Community College, the University of Hartford, and finally Quinnipiac University, where he earned his degree in law.
John is a proud member (and former chief) of the
Bethlehem Volunteer Fire Department
, and continues to participate in the
Connecticut Parade Marshall's Association
as a judge. He is also an Emergency Medical Technician, training that gives him insight into both traumatic situations and the physical damage they can cause. 


---
---
Attorney Benjamin Shapiro
Ben joined the Nicholas Law Firm in 2016 after six years of solo practice in which he represented the needs of Social Security Disability claimants in approximately two-hundred hearings each year in CT and states across the country.
He is currently the director of the firm's Social Security Disability department, but is deeply involved in the firm's workers' compensation and personal injury practices as well. Ben meets with each client at initial intake, and numerous times throughout each step of the disability application process. He oversees the development of each file, ensuring that every case gets the personal attention that it needs and deserves.
Attorney Shapiro is also well-versed in probate, criminal and family law matters, having been a court-appointed Guardian Ad Litem for years.
Attorney Shapiro is a 2009 graduate of Quinnipiac University School of Law
.
Prior to that, he studied psychology at Brandeis University, graduating in 2006. Ben is a resident of West Hartford, and a committed family man who enjoys spending time hiking and camping with his wife and two sons.
---
---
Attorney Nathaniel D. Walden (of counsel)
Nathaniel Walden joined the Nicholas Law Firm in 2011. Attorney Walden formerly headed the firm's Social Security Disability division, but was also involved deeply in the firm's personal injury and workers' compensation practice. Though he is no longer full time staff as of 2016, he remains of counsel for the firm.

---
---
Our Staff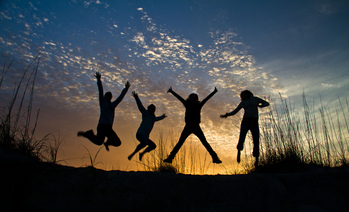 Our well-trained staff has been helping Northwest Connecticut's injured for over (a combined) 50 years!
Our staff includes several phenomenal paralegals
:
Cindy Viarengo
Paulina Losey
Maria Milo
Yulia Nicholas
Invaluable support staff
:
And our financial gurus
:
Edna Nicholas
Theresa Truax
---